We are excited to share with you our fabulous slice of Central Otago at our Boutique Accommodation at The Farm Bed and Breakfast. In 2013 Nikki fell in love and purchased the over 100-year-old Schist House and buildings. It came with 200 acres of flat land which is a working farm where James runs sheep and cattle. A beautiful black Labrador Richie keeps him company (named of course after the All Black Richie McCaw)
The Farm used to be part of large Station called Gladbrook and was the Cookhouse for the workers. Back in the day the quaint cottage (Merino and Shepherds Retreat rooms) are where the men came to collect their wages. The main house being The Cook House was where they ate and over in the paddock is the Stone Slaughterhouse where the muttons were hung to help feed the hard-working men of the land. Just to reassure you the interior
inside these rooms is all tastefully done up to a modern-day standard with double glazing.
Nikki is a keen gardener and encourages you to wander or rest and reflect in it with a glass of your choice or a maybe a cuppa. James loves the land and enjoys talking farming and rugby.
We are both keen bikers and hikers and can give you advice on trails if needed.
In our backyard you will be able to choose to cycle The Otago Rail Trail, hike up the rock and Pillars, walk around Sutton Salt Lake even a helicopter trip. Or alternately you can recharge read and relax. Or perhaps a visit to the Middlemarch Museum fitting in a morning tea or lunch at The Kissing Gate café which we can recommend including 5-star coffee! A. We are sure we can offer you a comfortable & peaceful stay.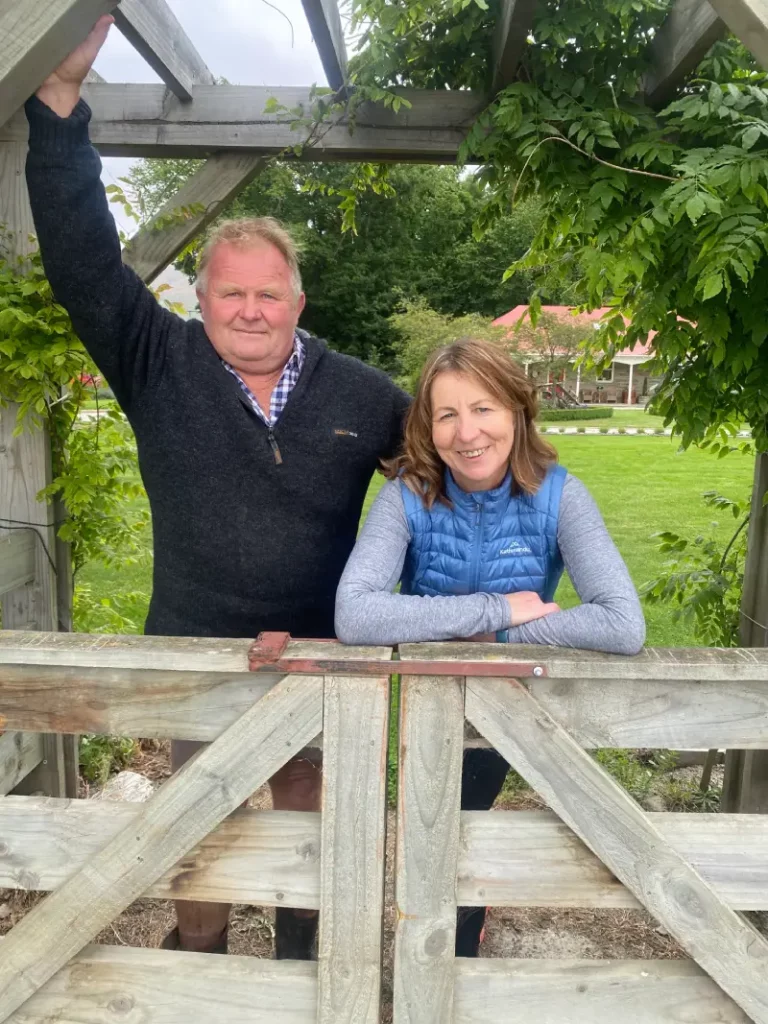 Questions
Is a shuttle service available?
A shuttle service is available to pick you up or take you or/ and your bikes to your destination.
How far from Township are you?
We are 3 kms and offer a complimentary pick up for you and bikes to be picked up in Middlemarch & can provide complimentary transport to things close by if you have only bikes.
Do you provide a meal?
We offer a $45.00 per person tasty 2 course meal served either in your room or outside in our courtyard (weather permitting) with a choice of steak or fish of the day for the main meal using where we can produce from our vegetable plots. Drinks can also be purchased. There are alternative options if you have dietary needs.
We live in a wonderful place and look forward to meeting you.